Fiona Butler
Fiona Butler is a barrister and partner with the firm Browne Jacobson. She heads the firm's team of barristers and advocates and is one of its leading trial advocates, experienced in representing the interests of clients at all levels of court hearing up to the Court of Appeal.
Working primarily with public sector clients at inquests and during litigated claims, Fiona has dealt with many high media profile and complex cases, including representing the interests of adults' and children's social services departments at the inquest into the deaths of Fiona Pilkington and her daughter Francecca Hardwick.
Fiona is also a registered pupil supervisor with the Bar Standards Board.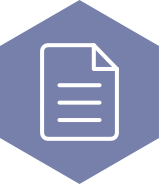 Author: Fiona Butler
Updated Date:
Publication Date: 5 October 2015
Explains the purpose of an inquest and when to report a death to the coroner, and gives tips on preparing your statement and appearing at an inquest.
‹