Malcolm Payne
Malcolm Payne is a writer, educator and consultant in social work, social care management and end-of-life care. He is author/co-author of 16 books and more than 350 articles and chapters, and co-editor of 11 books, on social work, healthcare and end-of-life care, published in 15 languages and 18 countries. These include the international best-selling text Modern Social Work Theory (4th edition, 2014), and recently, Humanistic Social Work: Core Principles in Practice (US and UK editions, 2011) and Citizenship Social Work with Older People (US, UK and Polish editions, 2011/12). Margaret Reith and Malcolm Payne wrote Social Work in End-of-Life and Palliative Care (US and UK editions, 2009).
During his social work career, Malcolm worked in probation, local government social services and the local and national voluntary sector.
From 2003 to 2012, he was director of psychosocial and spiritual care and policy and development adviser, St Christopher's Hospice London and, prior to that, Professor and Head of Applied Community Studies, Manchester Metropolitan University, where he is now emeritus professor..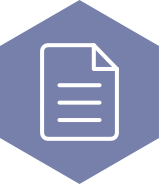 The social work role in the physical, emotional and spiritual care of people who are dying.
‹