Ruth McGovern
Dr Ruth McGovern is a lecturer in public health research at the Institute of Health & Society, Newcastle University.
Her research has a strong interdisciplinary focus and aims to promote social justice through improving health and social care for vulnerable children and families. A key strand of her work is the development and evaluation of public health interventions to reduce risky substance misuse.
She is a qualified social worker and counsellor; Ruth's previous practice specialised in substance misuse treatment.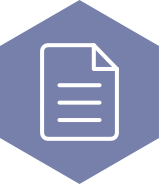 Author: Ruth McGovern
Updated Date:
Publication Date: 11 October 2011
The effects of street drugs including stimulant drugs, depressants, hallucinogenics and novel psychoactive substances.
‹