Thangam Debbonaire
Thangam Debbonaire has 25 years of experience of research, practice and activism on domestic violence and gender equality in UK and Europe. This includes prevention work with young people in schools and youth work and with adult men who are using violence.
In 2008 she became research manager for Respect, the UK national organisation for work with domestic violence perpetrators, with overall responsibility for managing research into the outcomes of participation in domestic violence perpetrator programmes. She co-authored the Respect toolkit on work with male victims of domestic violence.
While national children's officer at Women's Aid in the 1990s, Thangam worked with the government to bring about several significant changes including the law on injunctions to protect women and children.
In 2005 she worked with the National Youth Theatre, yeastproductions and Kevin Walton to produce Spiralling€, an original film about domestic violence in a teenage relationship and an interactive DVD of resources and activities for use with children and young people of all ages, now widely used in schools across the UK and beyond.
In 2003 she assisted the Justice Department of the government of Ireland by evaluating the national provision of domestic violence perpetrator programmes on their behalf.
A decade later, she became now involved in an EU project to develop evidence-based self-evaluation of perpetrator programmes across the EU, working with partners in Denmark, Austria, Germany and Spain.
In 2015 she was elected Labour MP for Bristol West.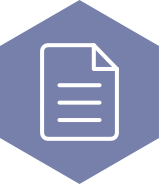 Advice for social workers on how they can help survivors of domestic abuse who are separating from their partner to manage their money and ensure they receive the benefits they are entitled to, so that they can be financially independent.
‹