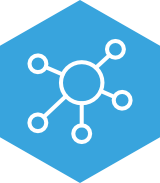 Knowledge & Practice Hub
Mental capacity, deprivation of liberty and best interests knowledge and practice hub
Learning points
Test your knowledge of the law on mental capacity and deprivation of liberty (only available if you have a workforce licence).
The key steps to follow when assessing capacity or making a best interests decision.
Using the Guzzardi test to determine whether a situation amounts to a deprivation of liberty.
What case law says about the capacity to consent to sexual relations and marriage.
At a glance
Quick guides to deprivation of liberty in different scenarios:
The law: what you need to know
Important case law on deprivation of liberty
Deprivation of liberty
Supported learning
Supported learning content is only available to organisations with a workforce licence. Find out more about supported learning here.
Further resources