Joanna Buckard
Joanna Buckard is a specialist trainer and health and social care lecturer who has been working in the social care sector for 20 years.
She previously worked for a social services' children and families assessment team and as a residential social worker for children with emotional and behavioural problems.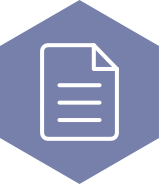 This guide describes the signs and symptoms to look out for to identify adults with foetal alcohol spectrum disorder and the different conditions that fall under this umbrella term. It looks at the diagnostic pathway, as well as the challenges in assessing the care and support needs of someone with FASD.
‹