Joanna Sharpen
Joanna Sharpen is a qualified youth worker with person-centred counselling training. She is a qualified trainer with a BSc (hons) in psychology and an MA in women and child abuse.
She has worked at AVA (Against Violence & Abuse), a charity committed to ending gender-based violence and abuse, since 2006 and is a nationally recognised leader in the field of children and young people affected by gender-based violence and abuse.
She has written national guidance for the Home Office and numerous toolkits and training packages.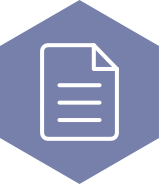 Author: Joanna Sharpen
Updated Date:
Publication Date: 10 December 2020
The overlapping ways in which children can experience emotional harm as a result of living with domestic abuse and what works to support them.
‹