Mary Mustoe
Mary Mustoe has been a registered social worker who ran her own training company, Callander Associates which focused on leadership and communication skills. Mary draws on a wide experience of over 40 years in social work, criminal justice and related fields.
Mary has held a range of roles and responsibilities - volunteer, trainer, practitioner, and middle and senior manager. Her work experience includes probation, health, further and higher education, and the third/voluntary sector.
Mary has an MA in social work and a postgraduate award in professional practice with children and families. Mary is passionate about developing new social workers, practice educators and managers. Mary loves to develop and deliver training, including professional development, risk management, supervision and team development. Mary continues to work with professionals in criminal justice and social work education.
As a qualified and experienced coach, Mary now focuses on coaching and empowering leaders and practitioners in social care, education and higher education and private clients. She encourages clients to develop their own reflective and analytical skills, and to extend their practice through use of emerging models and techniques. She continues to design tailor made leadership, management and core skill coaching programmes for individuals and teams. Her work has grown and deepened through training in neuro-linguistic programming (NLP), group dynamics, applied neuroscience and non-verbal communication. Her website is www.marymustoe.com.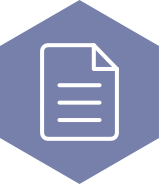 Author: Mary Mustoe
Updated Date:
Publication Date: 30 August 2016
‹