Nicole Westmarland
Professor Nicole Westmarland is the director of Durham university's Centre for Research into Violence and Abuse (CRiVA).
She is particularly known for her work on rape, domestic violence and prostitution which has underpinned a number of policy changes and which she has spoken about all over the world.
She was a special advisor to the government's joint committee on human rights for its inquiry into violence against women and girls (2014-15).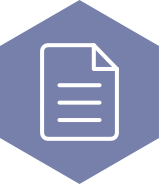 Gives advice on how to identify who is the perpetrator and who is the victim, and looks at how domestic violence perpetrator programmes work and when it's appropriate to refer.
‹